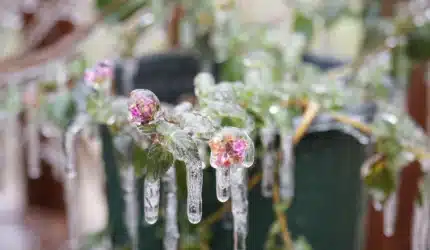 Geting your Texas home winter-ready, while we may not have the frigid temperatures and heavy snowfall that some northern states experience, but it's essential to prepare your home for the cooler months to come.
As the temperatures start to drop and the days get shorter, a little bit of preparation can go a long way in ensuring your home stays cozy and energy-efficient.
Follow these steps as your key to getting your Texas home winter-ready.
1. Inspect Your Heating System
Start your winter preparations by checking your heating system. Have a professional inspect your furnace, heat pump, or central heating system to be sure it's running efficiently and safely.
Here's more detailed information about your HVAC System.
Don't forget to replace or clean your air filters regularly – this significantly improves the system's performance. Proper heating system maintenance will keep your home warm and your energy bills in check.
2. Seal Any Drafts
In Texas, drafty doors and windows are a major source of heat loss during the winter. Check for drafts and seal them using weatherstripping or caulk. Not only will this keep your home warmer, but it will also save you money on your heating bills. Plus, it's a simple and cost-effective DIY project that anyone can tackle.
3. Insulate Your Home
Even in milder winter climates, proper insulation is crucial. Insulate your attic, walls, and floors to keep the cold air out and the warm air in.
This will not only make your home more comfortable but also reduce your energy consumption. Consider adding extra insulation to your attic, as heat tends to rise, and extra insulated attic can prevent heat loss.
4. Service Your Fireplace
Many Texan homes have fireplaces, which can be a cozy addition during the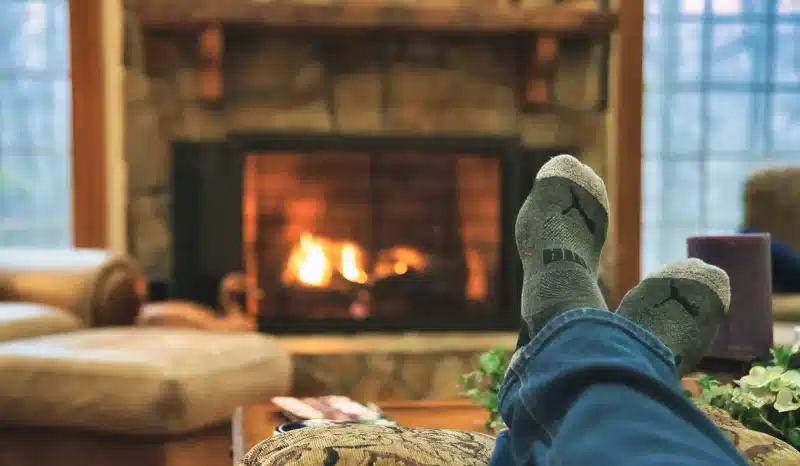 winter months. Before lighting a fire, have your fireplace and chimney inspected and cleaned by a professional. This is non-optional to be sure your home is safe and winter-ready, and it's safe to use and free of any blockages. Remember to keep the damper closed when the fireplace is not in use to prevent drafts.
5. Clean Your Gutters
Texas winters may not bring heavy snow, but it can bring rain. Make sure your gutters are free from debris and properly channel water away from your home's foundation. Clogged gutters can lead to water damage and even ice dams in some cases.
6. Check Your Roof
Inspect your roof for any damaged or missing shingles. A well-maintained roof will keep your home dry and warm during the winter months. Replace any damaged shingles and consider cleaning your roof to remove debris and moss.
7. Protect Your Pipes
While Texas winters are generally mild, there can still be occasional cold snaps that lead to frozen pipes. To prevent your pipes from freezing, insulate them, especially those in unheated or exposed areas like garages. During extremely cold nights, let your faucets drip to keep the water flowing, which can prevent freezing.
8. Test Your Smoke and Carbon Monoxide Detectors
Winter often means an increased use of heating systems and fireplaces, so it's a great time to ensure your smoke and carbon monoxide detectors are working correctly. Change the batteries and test them to guarantee your family's safety.
9. Stock Up on Winter Essentials
It's always a good idea to be prepared for unexpected winter weather. Stock up on essentials such as rock salt for de-icing driveways and walkways, and be sure you have an emergency kit with flashlights, batteries, blankets, and non-perishable food items.
10. Decorate for Comfort
With the holidays approaching, this is the perfect time to add some cozy decor to your home. Invest in warm, plush blankets and cushions for your living spaces. Consider adding area rugs to insulate your floors and add a touch of warmth. Lighting scented candles and decorating your home for the holidays can also help create a warm and inviting atmosphere.
11. Schedule Professional Services
Before winter settles in, you should schedule professional services for your home. This includes pest control to prevent critters from seeking warmth in your home, and a professional lawn care service to keep your yard looking its best even in the cooler weather.
12. Winter Yard Preparation Tips
Prep Your Yard and Garden
If you have a garden, take some time to prepare it for the winter. Trim back any plants that are susceptible to frost damage and cover them with mulch or blankets. If you have an irrigation system, shut it off and drain the pipes to prevent freezing and damage.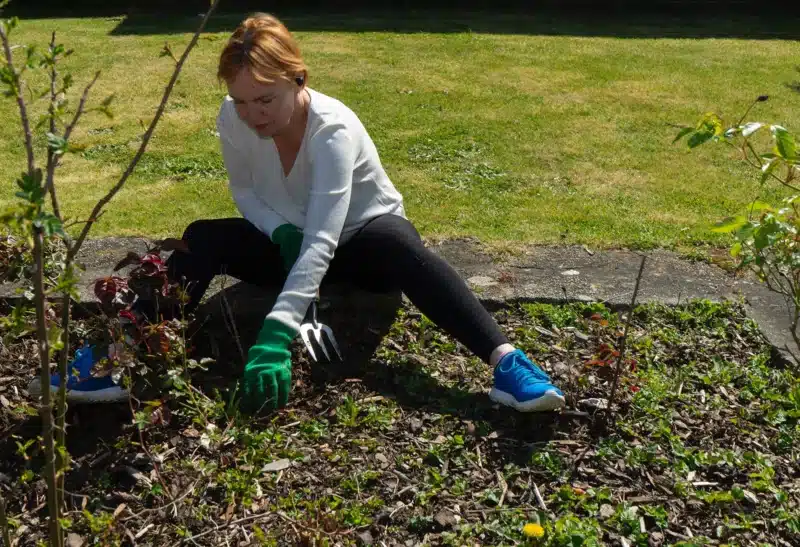 Your yard also needs some attention to thrive during the winter and bounce back in the spring. Here are a few tips to ensure your yard remains in good shape during the winter months:
a. Lawn Care
– Mow your lawn one last time before winter sets in, trimming it slightly shorter than usual. This will help prevent matting and snow mold.
– Remove leaves and debris from your lawn to allow it to breathe and receive adequate sunlight. Piles of leaves can lead to mold and other issues.
b. Mulch Garden Beds
– Add a layer of mulch to your garden beds to protect plants' roots from freezing temperatures and help retain moisture. This is especially important for newly planted trees and shrubs.
c. Prune and Trim
– Prune any dead or damaged branches from trees and shrubs to promote healthy growth in the spring.
– Trim back perennials and ornamental grasses to keep your garden tidy.
d. Watering
– Continue watering your yard if there's a prolonged dry period during the winter. This is especially important for young trees and shrubs that need moisture to establish roots.
e. Protect Sensitive Plants
– Cover sensitive plants or delicate flower beds with frost blankets or burlap to shield them from harsh cold and frost.
– Move potted plants indoors or to a sheltered area if they can't withstand the cold.
f. Prepare for Spring Bulbs**
– If you're planning to plant spring bulbs like tulips and daffodils, now is the time to do it. The cold winter months will help them establish strong roots for a vibrant spring bloom.
g. Pest Control
– Keep an eye out for signs of pests that can damage your yard in the winter, such as voles or deer. Set up protective measures if necessary.
h. Composting
– Continue composting kitchen scraps and yard waste to create nutrient-rich compost for your garden. Winter is an excellent time to build up your compost pile.
By following these yard care tips, you can ensure that your outdoor spaces remain in good condition during the winter and are ready to burst into life once spring arrives. Winter is also an ideal time to plan and dream about the changes and improvements you'd like to make to your yard in the upcoming year.
---
---
13. Get Your Auto Winter-Ready
In addition to getting your home and yard winter ready, it's equally important to ensure your vehicle is well-prepared to handle any unexpected challenges of the season. Get ready for cold snaps and icy roads! Here's how:
A. Check Your Tires
Proper tire maintenance is essential for safe winter driving. Make sure your tires have adequate tread and are properly inflated. Consider switching to winter or all-season tires, which provide better traction on slippery surfaces.
B. Test Your Battery`
Cold weather can be tough on your car's battery. Make sure it's in good condition by having it tested. If it's old or showing signs of weakness, you should seriously consider replacing it to prevent the inconvenience of a dead battery.
c. Get an Oil Change
Using the right type of oil for colder temperatures can help your engine run more efficiently. Consult your vehicle's owner's manual or a mechanic to determine the best oil for winter conditions.
d. Keep an Emergency Kit
Create or update an emergency kit for your vehicle. This kit should include a flashlight, jumper cables, a blanket, a first-aid kit, non-perishable food, water and a cell phone charger. In case of an unexpected breakdown, this kit can provide safety and comfort while you wait for assistance.
e. Inspect Your Brakes
Brakes are critical for safe winter driving, so always hire a professional to inspect your brakes to be sure they are in good working condition, and ready for winter slippery roads.
f. Maintain Windshield Wipers and Washer Fluid
Proper visibility is essential during winter driving. Windshield wipers are inexpensive maintenance and should be replaced routinely. Also, use a washer fluid that will stand up to freezing temperatures and keep your windshield clear.
g. Carry Traction Aids
You will experiences icy conditions in Texas. Keep traction aids such as sand, cat litter, or ice melt in your trunk. One of these simple aids could save the day if you get stuck on an icy road.
h. Stay Informed
Stay up-to-date with weather forecasts and road conditions. Texas weather is unpredictable and can change quickly – be aware of any potential winter storms or icy conditions and plan your travels accordingly.
These simple steps can lead to a safer driving experience and reduce the chances of being stranded on a cold day. Whether you're heading to work, going on a winter road trip, or simply navigating your local area, a well-prepared vehicle is your best ally for staying safe and comfortable during the winter season.
Bonus: Clothing Moths
Clothing moths are a real thing. Gross! They feed on the woolen and cotton fabrics in your closet – and dirty clothing may attract them more than clean clothing.
Don't pack away a shirt with a few stains – throw it in the wash. If the clothes in your closet have the remains of food, grease, or oils, clothing moth larvae will flock to them. Keep your clothing clean and packed away to keep these obnoxious pests from eating them!
The Bottom Line
Even though winter in Texas may not be as harsh as in some other parts of the country, it can still be dangerously cold. Prepare your home for the season. These simple steps will not only help you stay safe and comfortable but also save you money on heating and maintenance bills.
Take time to winterize your home – make a cozy and inviting space for the colder months ahead. Don't wait until the first cold front arrives; start your preparations now and enjoy a warm and stress-free winter in your Texas home.