There's more to selling than "finding" a buyer. Don't go it alone.
If you're ready to sell, you will, of course, want professional help. The selling process and the laws controlling the transfer of Texas property are constantly changing. Not to mention Federal requirements.
For most people, their home is one of their largest assets. That's why it's important for you to:
Be cautious and thoughtful about who you choose to represent your interest in the transaction.
At North Point Realty, we don't think of a house as just a piece of property. We know it's your home, the center of your family's life, the special place where your children grow up, and your dreams come to life. We're obsessed with doing real estate the right way – and we consider it a privilege to be you agent of choice.
---

What is Your Home Worth?
Our Professionals will do a FREE MARKET ANALYSIS Specific to Your Property, without obligation. This will give you an idea of what your house might sell for in today's market.

Free Market Analysis →
---
Our Commitment to Keeping You Well Informed
We communicate the way you communicate: cell, text, email or face-to-face.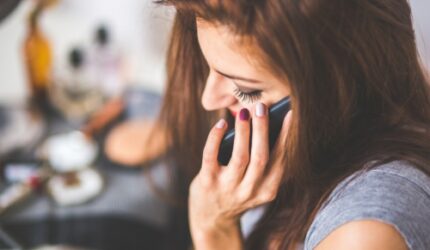 We understand what a sensitive, emotionally charged process the buying or selling of a home can be. We know that it involves one of the biggest commitments a family can make.
That is why North Point professionals are totally committed to providing whatever it takes to help you through the process, to keep you well informed, and to make sure you have the right answers to the many questions that inevitably arise during any real estate transaction.
North Point Answers
Here we share many of the most important things we've learned over the years while helping hundreds of thousands of families like yours.
North Point Answers are based on the questions we hear most frequently — questions that come from people just like you, with concerns and needs much like yours. It offers you straight answers with inside tips and explanations to help you feel more comfortable and confident about your home buying and selling decisions.
If you're ready to sell, you will, of course, want professional help — and we hope you will think of
North Point Realty. Our specialists are totally committed to your needs.
---
Dress Your House for Success
Buyers form an opinion to purchase within the first seven seconds of seeing your home. Seven seconds!
That's why staging really matters.
You have seven seconds to make a resounding first impression. A small investment in time and money will give your home an edge over other homes in the area that are being shown to prospective buyers.
---
Community Hero Program
We're grateful for the service of our community heroes.
Police * Educators * Firefighters * Medical * Emergency Responders * Military
To show our appreciation, we've created a program of financial rewards for those who put themselves second in their line of work.
---
Questions? Just Ask!
To speak to an agent now call or text 214-212-6770
Or, use the form below…we'll get right back to you.