When you're buying in Texas, you can choose a real estate professional to represent you and put your interest first.
This includes being your advocate, showing property, giving you advice and opinion, negotiating on your behalf, handling all the details, and keeping you informed. This is Buyer Representation – and it's a lot!
Take Advantage of Buyer Representation
When you understand this concept, it will save you time, money and frustration.
Buyer representation allows us, as your real estate broker, to put your interest first, above all others.
Remember, if there's a real estate sign in the yard, that company and agent are already under contract with the seller to put their interest first, ahead of the buyer's interest.

WHO REPRESENTS YOU?
You must know who the real estate broker represents! A broker must represent someone. If not the buyer, they represent the seller.
If there is a "for sale" sign in the yard, that (listing broker) has agreed to represent the seller. Therefore, they must put the sellers' interest first, ahead of the buyer's interest.
Buyer Representation is a common practice in Texas. As a buyer, it is to your benefit to find a REALTOR® you are comfortable with and trust. You can ask him/her to represent you in the transaction.
Do not "assume" Buyer Representation. A simple Buyer Representation Agreement can clearly outline the terms and responsibilities of all parties.
Once hired for the job, a REALTOR® can provide you with information to help you make your decisions. This includes information about current market conditions, financing options, and negotiating issues. Remember, market conditions can change! Strategies that apply in one negotiation may be inappropriate in another. This information is not set in stone.
At North Point Realty we take the responsibility of Buyer Representation seriously. As your representative, it's our job to:
represent your interest
be your advocate
show you any property, including new construction
provide information about market conditions
negotiate issues
handle the details from Contract to Close
keep you informed throughout the process
We welcome your questions and consideration. More about who represents the buyer.
KEEPING YOU INFORMED
Our commitment is to keep you well informed.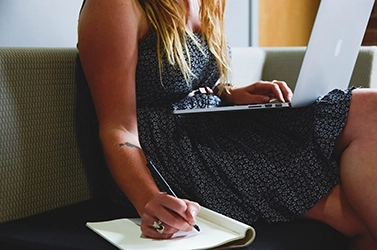 Buying or selling a home is a sensitive, emotionally charged process. It involves one of the biggest commitments a family can make. Therefore, this is certainly no time for you to be kept in the dark.
Of course, when you're ready to buy or sell, you will want professional help. We hope you'll think of North Point Realty. Our specialists will give you the outstanding service you deserve.
That's why our real estate professionals are totally committed to providing you with whatever it takes to help through the process. Setting expectations and keeping you informed is a top priority.
Finally, we share the things we've learned from helping thousands of families like yours. That's why we have the answers to your questions and concerns that come up during preparation for a big move. Consequently, you can straight answers, tips, and explanations to help you feel more confident about your decisions.
If you need a quick answer about buying or selling, contact me. All you have to do is ask!
We Communicate the Way You Communicate:
Phone * Email * Text
Norma Wall, Broker/Owner, North Point Realty,
call or text 214-212-6770
norma@come2dallas.com