You made an offer on a house and the seller accepted it. What now? Your next task is to get the home inspections done during the option period. Your real estate professionals should recommend that you have a property inspected immediately after contracting.
The home inspection is a pivotal point in the home buying process. Understanding the timing and value of a home inspection is easier than you think.
When you buy a house, you want to know as much as possible about the property. Hiring a home inspector is a good way to learn more about the property condition of your potential home.
A HOME INSPECTION IS A VISUAL EXAMINATION OF A PROPERTY'S STRUCTURE AND SYSTEMS.
Kick-off the Home Inspection Process
North Point agents always recommend that you make your offer to purchase a home contingent upon a home inspection. Period.
This contingency allows you to ask for price concessions, ask the sellers to make repairs or give allowances for repairs, or in some cases, terminate the contract and walk away.
Understand, the Seller is under no obligation to change the original terms of the contract. You're buying a pre-owned home. Once you get the results of the home inspection, it's time to review the report objectively and get with your agent to strategize on how you want to go forward. Your agent can advise you on the best course of action.
Home Inspection is Different from an appraisal
An appraisal is an Opinion of Value. By contrast, a home inspection is a written report of a home's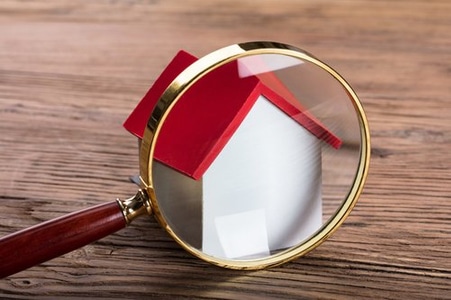 physical condition at the time of the inspection, done by a trained inspector, at the time of inspection. The inspector can not forecast how long before there is a problem with the system or appliance.
A thorough home inspection can take up to 6 hours to complete, depending on the size of the home. The inspector usually looks at:
foundation
heating and cooling systems
electrical system
plumbing system
roof, doors, windows, attic spaces and garages
attached decks or porches
Don't forget to get an inspection for Wood Destroying Insects (WDI) as well.
Many inspectors are licensed to perform this service.
Keep in mind that the inspector's job is to report only what is visible and accessible. He will not move boxes, furniture, appliances, etc., nor will he climb on a steep roof. He will report cracks in a wall but won't be able to examine a slab foundation underneath wall-to-wall carpet or other types of floor covering.
Your inspector may find issues that you would like to have inspected by a specialist, such as a structural engineer, electrician or plumber. Once again, your real estate professional can help facilitate further inspections through the seller's agent. This may involve an extension of the contract option period, which must be agreed to by all parties.
How to Choose a Home Inspector
Your agent will most likely have a shortlist of inspectors they've worked with, for you to consider. We also suggest that you ask for recommendations from friends and family who have had recent experiences with home inspectors. Consider the following five areas when making your decision:
1. Qualifications – Find out what's included in your inspection, the price, and if the age or location of your home may warrant specific certifications or specialties. Specifically in Texas, you should get a Wood Destroying Insect report for termites, wood ants, etc – they can do serious damage to your home.
2. Sample Reports – Ask for a sample inspection report so you can review how thoroughly they will be inspecting your dream home. In most cases, the more detailed the report, the better.
3. References – Do your homework. Ask for phone numbers and names of past clients who you can call to discuss their experiences.
4. License – Choose an inspector who is licensed by the Texas Real Estate Commission. Not all inspectors belong to a national or state association of home inspectors, but this is no time to accept weak credentials from your inspector! Membership in one of these groups is not the only way to evaluate your choice but it does, however, mean continued training and education are required to maintain good standing and licenses.
5. Errors and Omission Insurance – Find out what the liability of the inspector or inspection company is once the inspection is over. The inspector is only human, after all, and it is possible they might miss something they should see.
HOME INSPECTORS DO NOT REPAIR DEFECTS
Your Involvement
It's okay to ask your inspector if you can tag along during the inspection, but we have a better suggestion.
Due to the length of the inspection process (three-plus hours) and the fact that you will distract and slow down the inspector, we suggest that you meet with the inspector and your agent at the home for a summary report. They can point out anything that should be addressed, repaired or requires further evaluation by a specialist.
Don't be surprised to see your inspector climbing on the roof or crawling around in the attic and on the floors.
Inspectors are not allowed to move anything in order to access areas and they can't see through walls. The inspector looks for issues with the home, including but not limited to: the roof, plumbing, electrical components, appliances, heating, and air conditioning systems, ventilation, windows, fireplace and chimney, foundation, and so much more.
The report details his findings of the property conditions.
For example, the inspector may report that the water meter still runs even though there is nothing in the house using water, which indicates a leak. However, you need to hire a plumber to investigate the problem.
Meanwhile, it's not just homebuyers who can order inspections
Sellers can order them, too.
One tactic is for a home seller to have the home inspected prior to listing for sale. This will give the seller a better understanding of the condition of the property and may help your home sell faster and at a higher price. They can make repairs in advance of showing the home and include the inspection report and repair receipts along with their Seller's Disclosure. This in no way replaces the buyers' due diligence to have the property inspected.
Home inspectors are licensed by the Texas Real Estate Commission and are required to use a common form and follow certain standards of practice for all inspections.
Choose your home inspector wisely. After all, you're investing your hard-earned money into a home of your own. This is no time for shortcuts! Work with professionals you can trust to give you the most information possible, so you can make the most educated decision about your purchase.
You can count on us to help guide you through the process – contract to close!
– Norma Wall, Broker, North Point Realty